Summer Camp 2022

2022 I-DREAM4D SUMMER CAMP 2022
The I-DREAM4D Consortium is proud to partner up with Region One ESC. to offer engineering summer camps for the Rio Grande Valley high school's students. Summer Camps are intended to motivate and prepare high school students for a bright future as an Engineers.
The Summer camp will provide the students with the opportunity to learn about robotics, engineering, science, and mathematics (STEM) through a hands-on project. Students will also have the opportunity to experience "what an engineer does" in a national laboratory, or in a manufacturing company.
Topics cover during the summer camp:
Programming.
Additive manufacturing.
3D Printing and design.
Operator interface.
Mobility or locomotion.
Manipulators & Effectors.
Sensing & Perception.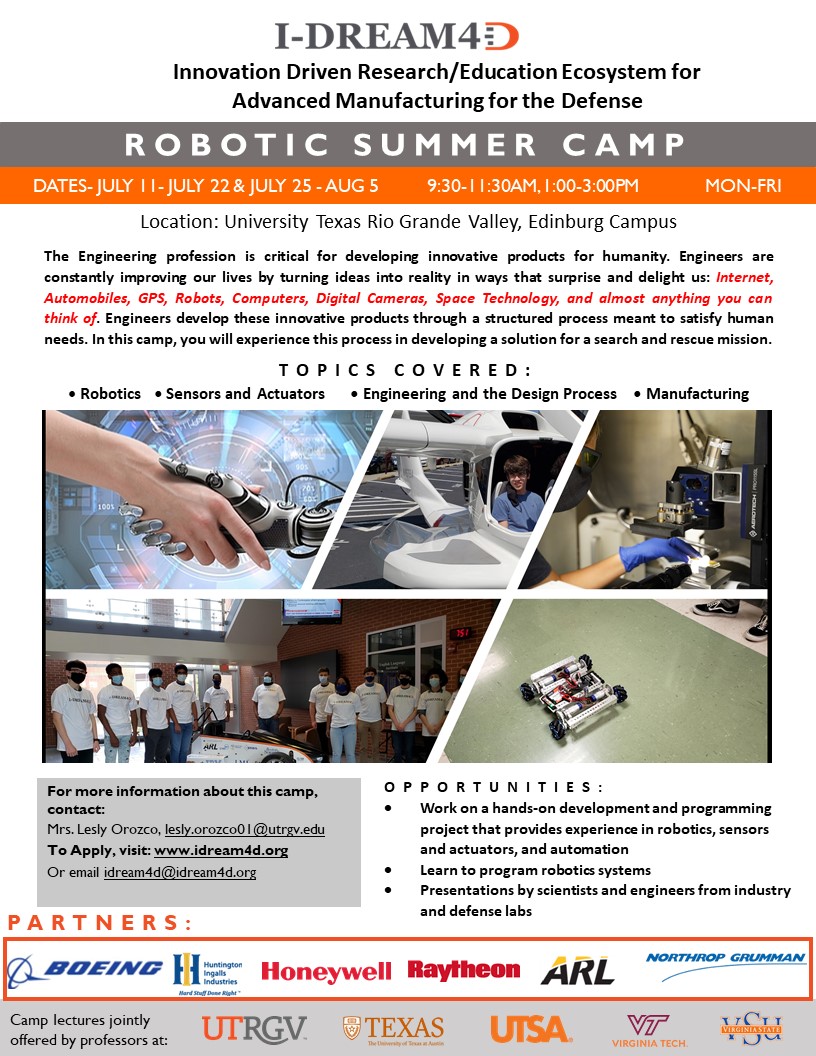 Sponsored by: